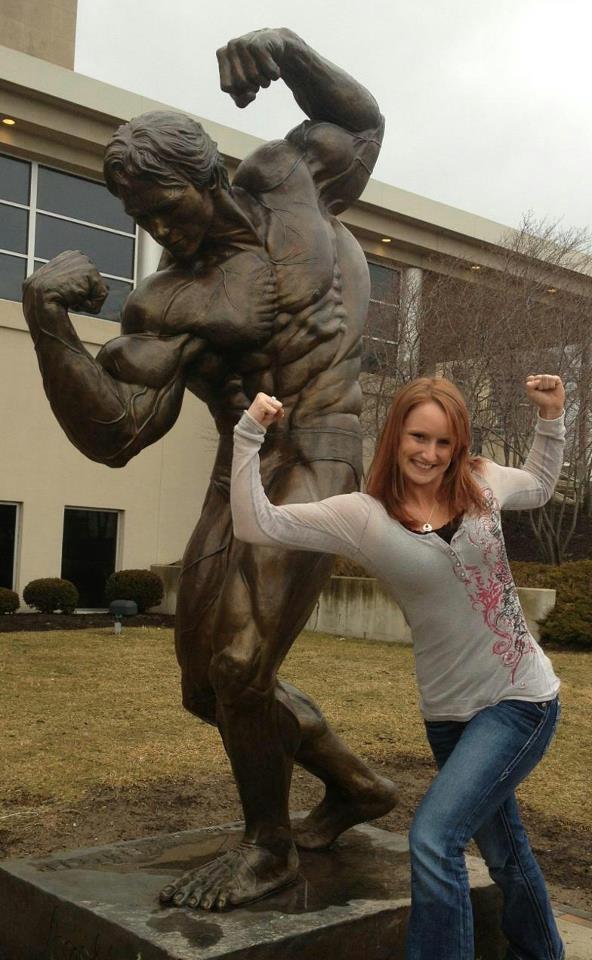 Credentials:
ISSA Certified Fitness Trainer
IndoRow Instructor
Shockwave Instructor
Track and Field experience
Studying for ACSM Personal Training Cert
NPC Fitness Competitor
Mandy Hill, CFT, Group Fitness Instructor And NPC Fitness Competitor
No matter the occasion Mandy always has the stage.. Her energy could be bottled up and sold at GNC.
Q&A
Running and lifting weights since high school, I am a 28 year old that enjoys participating in all forms of fitness and exercise. Zumba, Indorow, Yoga, Crossfit, and Shockwave round out some of my favorites. My love for track began in high school and now have ran countless number of 5k's, 10k's, and 3 half marathons. As an additional way to challenge my self physically, 2 years ago I began as a NPC Fitness competitor which I enjoy and continue today.
Why you love fitness and instructing
I have a passion for helping others reach their goals and pushing them that extra mile. Haha! I'm a runner so no punn intended..
Favorite workout
Anything with Squats and curls
Role model: In the fitness circuit, Nicole Wilkins however my list is not limited to those who inspire me on a fitness level.
Funniest thing you have ever done: Oh man… Well because I do not embarrass easy, I will tell you about the time I was doing a really intense ab circuit and just as I was contracting my core a man walks by and I … Yup… I let one RIP!! I quickly started to investigate my shoes as if it were the culprit. Darn shoes and their friction! (I don't think he bought it.)
Fav cheat food: Mexican food or mashed potatoes!